Angela de Wolff
Founding Partner, Conser Invest and Co-Founder, Sustainable Finance Geneva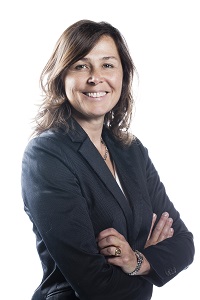 Angela de Wolff is co-founder of Sustainable Finance Geneva (www.sfgeneva.org), a non-profit association which aims to promote responsibility and sustainability in finance. She held the Presidency from 2008 to 2011 and is still active in the executive committee.
Angela de Wolff has been involved in the financial sector for 20 years, 12 of which in the field of sustainable investment. Angela is a founding partner of Conser Invest, an independent advisory and asset management firm (www.conser.ch) dedicated to sustainable investment solutions for private and institutional clients since 2007.
She began her career as a consultant with Andersen Consulting. In 1994, she was taken on as a senior financial analyst in the Research Department at Darier Hentsch & Cie. From 2002 to 2006, she was Head of the SRI team at Lombard Odier Darier Hentsch.
In 2010 she has been elected as Board Director of "Banque Cantonale de Genève" (BCGE).

Ms. Angela de Wolff obtained a Master in economics from the Lausanne University in 1989 and a Master's in international management from IFOR-Bocconi (Milan) in 1990. She became a Certified European Financial Analyst (CEFA) in 2000.