Eric Borremans
Head of ESG, Pictet Asset Management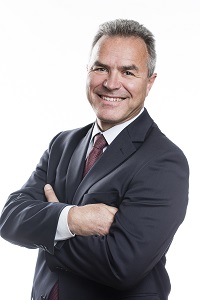 Eric Borremans is in charge of integrating Environmental, Social and Governance issues across all investment strategies at Pictet Asset Management.
Before joining Pictet Asset Management in 2013, he spent eleven years with BNP Paribas Investment Partners in Paris where he was successively in charge of Environmental, Social and Governance (ESG) research and proxy voting, SRI product development, and Corporate Social Responsibility (CSR). He was previously Head of Research Services with Sustainable Asset Management (Zurich) until 2002.
He started his career in corporate sustainability in 1992 and worked during eight years for Environmental Resources Management (ERM) as Consultant in Brussels and Technical Director in Oxford advising multinational companies and public sector entities on environmental, health and safety issues.
Eric holds a degree in Finance from Solvay Business School (Brussels University) and an MBA in environmental management from Columbia Business School (New York). He is also Vice-Chairman of the Institutional Investors Group on Climate Change (IIGCC), member of the FTSE Environmental Markets Advisory Committee, and sits on the Climate Bonds Initiative (CBI) Standards Board.