Pierin Menzli
Head of Sustainable Investment Research, J. Safra Sarasin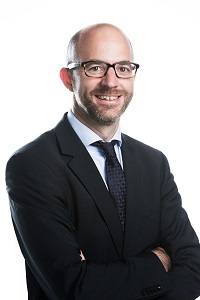 Pierin Menzli has 15 years of experience in institutional asset management with a focus on sustainable investing.
He joined Bank J. Safra Sarasin as Head of Sustainable Investment Research in 2013 and is currently Head of Thematic Equities, Managing Director. In this role he co-launched the second generation of sustainable investing with a focus on performance based on in-depth research and innovation. Over the past three years he has also re-established the external Advisory Council that allows the bank to work in close partnership with international scientific and academic partners. He is also a regular speaker at national and international investor conferences and holds irregular university lectures.

He is a co-founder and member of the board of Contrast Capital, a specialist advisory consultancy. In an academic partnership he also conducted the first Swiss asset owner survey on sustainable investing in 2012. From 2002 until 2010 Pierin Menzli worked at SAM (now RobecoSAM) where he was the Head of Research responsible for an international analyst team. Pierin Menzli started his career as financial and sustainability analyst at SAM in 2002.
He holds a Master of Arts with a specialization in environmental economics of University of St. Gallen (HSG). Pierin Menzli is married and has two kids. The family lives in the city of Zurich but has strong ties and roots in Graubünden. He spends most of his leisure time ski touring and mountaineering in the beautiful mountains.