Giovanni Vergani
Member of the Board, Cassa pensioni di Lugano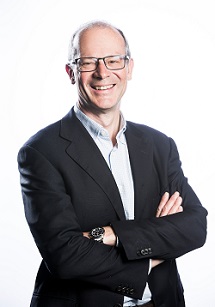 Giovanni is currently Director and Founder of ADDWISE SA, a consultancy firm to financial intermediaries dealing with wealth management and covering themes related to PB value chain, business model and market entry strategy. Since 2016, he serves as a member of the Board of the Cassa di pensioni di Lugano as an employer representative. He also serves as a BoD member in various banking and financial organizations in Switzerland and abroad and he lectures Private Wealth Management at the Università della Svizzera Italiana in Lugano.
Previously, Giovanni was MD at Credit Suisse for about 18 years managing front office organizations covering private banking markets, among which Brazil, Italy and Switzerland. He actively took part in the industry transformation since the beginning of 2000 and successively in the aftermath of the financial crisis of 2008, by reshaping the PB business model, working on the integration of the onshore and offshore businesses and developing solutions to serve the international client out of Switzerland in a regulatory and fiscally compliant way.
Born in 1961, Swiss and Italian citizen, he holds a PhD from the ETHZ in rural economics.