The SSF secretariat implements the strategy of the organization and related activities, thereby building on member know-how and cooperating with different actors from across the Swiss financial sector.
The team consists of:
Sabine Döbeli, CEO
Sabine Döbeli has worked in the field of sustainable finance for over 25 years in different roles. At SSF she is responsible for the overall management of the organisation.
more
Jean Laville, Deputy CEO, Representative Geneva
Jean Laville has been active in the financial sector for over 25 years, including 15 in the field of Responsible Investment. At SSF he is responsible for liaising with members in the Romandie and communication in this area. Furthermore, he supports activities in capacity building and education.
more
Kelly Hess, Director Projects
Kelly Hess began her career in the financial sector in 2010. At SSF, she is responsible for implementing different projects and activities, e.g. the Swiss Sustainable Investment Market Study, for the SSF Asset Owner Platform, as well as for liaising with members.
more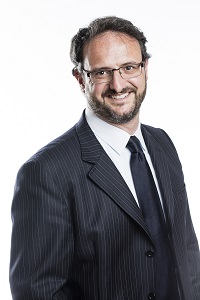 Alberto Stival, Director Educational Development, Representative Ticino
Alberto Stival has been active in the financial sector for more than 20 years. At SSF he is responsible for the development of the educational offering on sustainable finance, as well as liaising with the members in the Italian-speaking part of Switzerland.
more
Katja Brunner, Director Legal & Regulatory
Katja Brunner has worked in the financial sector for almost 20 years. With her broad experience and regulatory background, she is mainly responsible at SSF for projects related to legal and regulatory questions in our industry.
more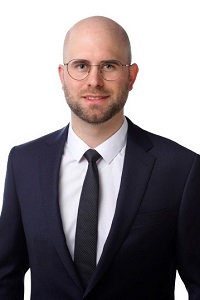 Hendrik Kimmerle, Senior Project Manager
Dr. Hendrik Kimmerle started working in the field of sustainable finance as a researcher at University of Liechtenstein. At SSF, he is responsible for various sustainable finance projects, workgroup activities and joint research studies.
more
Veronica Baker, Project Manager
Veronica joined SSF as an intern in 2021. After her promotion to Project Manager in 2022, she took over responsibility for all communication activities of SSF. She further is responsible for projects related to climate and net zero, biodiversity and impact investing.
more
Beatrice Meyer, Office Manager
Bea Meyer has many years of experience in event management and business and human resources administration. At SSF, Bea is responsible for office support, event organization and coordination, supporting the accountant and liaising with members and other stakeholders. Prior to SSF, Bea worked in management positions in various business sectors and in education.