SSF present at other events 2022
SSF representatives are regularly taking part in events organised by third parties to present the objectives and activities of SSF and inform on sustainable finance. Select an event in the table below and find out more about the events, in which SSF was involved in 2022.
SGES 2022
Hendrik Kimmerle, Senior Project Manager, moderated the panel at Innovation Forum on Swiss Green Economy Symposium on 7 September in Winterthur. This panel resulted in fruitful discussions on the topics of sustainable lending, regulation and transition financing and featured the following participants: Prof. Beat Affolter (ZHAW), Denise Laufer (Swiss Holdings), Regula Hess (WWF), Nationalrätin Céline Widmer (SP) and Hans-Ruedi Mosberger (SBA). The event was jointly hosted by SIA and SSF.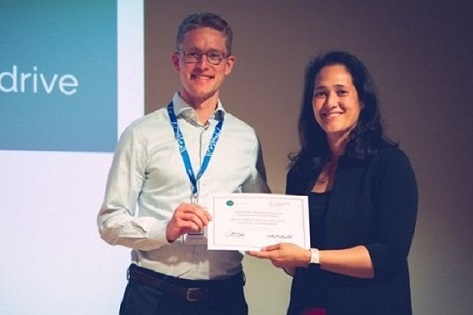 SPHERE Week
At the SPHERE week event in Zurich "Impact Investing: Wie kann der Placebo-Effect verhindert werden?", the SSF CEO, Sabine Döbeli, presented the SSF roadmap. During the conference, experts will help investors to gain more insights on the global impact notation of a multi-asset portfolio, on the importance of the value chain analysis to measure impact, on the meaningful results Engagement can bring and on the maximisation of impact by investing in green bonds and finally, on Agri-Food Tech and if it can achieve sustainable food systems transformation.
View an interview with Sabine Döbeli from the conference here.
Finanz '22
Sabine Döbeli, SSF CEO, along with Rudolf Rechsteiner, president at Ethos, and Silvia Ruprecht, BAFU, are in dialogue with Dr. Ingeborg Schuhmacher-Hummel at this roundtable looking at the different approaches to ESG rankings and the effect this has for Switzerland, on a panel called "ESG, aber richtig". View the accompanying video here.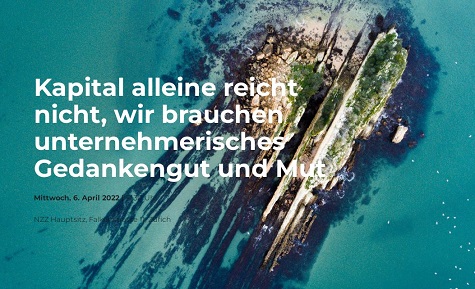 NZZ Impact Finance Forum 100
This is the second year os the Impact Finance Forum. The initiative is designed for financial pioneers and investors aiming to support the strategic positioning of a responsible financial center and thus contribute to a sustainable Swiss financial system. On the 6 April 100 key people were invited to partake in the NZZ Impact Finance Forum 100.