Commit to Net-Zero!
As a party to the Paris Agreement, Switzerland – alongside other countries – has made a clear commitment to achieve net zero emissions by 2050 and halve them by 2030. The contribution from the private sector is fundamental to delivering on this pledge.
39 SSF members are signatories
View the full list of SSF member signatories
Please inform us, if you have made a new commitment and want to be included in this list of Swiss Signatories.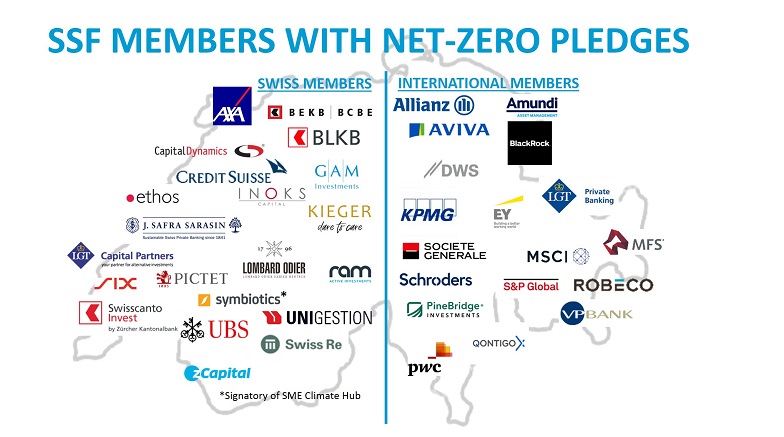 Alliances and Initiatives Overview
In order to support the commitment to net zero, SSF has prepared an overview and comparison of initiatives for the financial sector. In the view of SSF, an effective net zero pledge has measurable targets that are publicly communicated and quantitatively reported on an annual basis.
The following GFANZ net zero pledges are recognized by SSF:
In addition to the above existing initiatives, two more initiatives have been launched:
The following other net-zero pledges are recognized by SSF:
If you are a member and would like access to our call for commitment letter, please get in touch.
Need inspiration?
Klick through Net Zero statement from selected SSF member signatories below...
Any Further Questions?
At SSF we are highly enthusiastic about our members joining a net-zero commitment, therefore if we can assist you please feel free to ask us questions.