Maria Teresa Zappia
Deputy CEO and Chief Impact and Blended Finance Officer at BlueOrchard Finance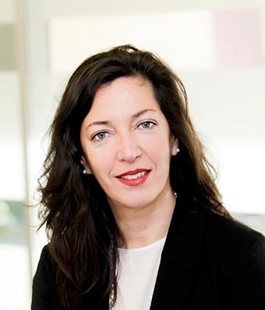 Maria Teresa Zappia is Deputy CEO and Chief Impact and Blended Finance Officer at BlueOrchard Finance. Maria Teresa has covered a number of positions since 2018 like head of the investment team and chief investment officer. At present, Maria Teresa leads the blended finance and impact management team and is responsible for BlueOrchard's blended finance mandates (PPPs) and overall impact management and measurement practice.
Maria Teresa also leads the Sustainability and Impact team at Schroders Capital, the private assets business of Schroders created in June 2021. Maria Teresa is the convenor of the Advisory Board of the Operating Principles for Impact Management, which is a best-in-class impact investing framework for asset managers and asset owners. She represented BlueOrchard at the G7 Impact Taskforce created by the UK under its G7 Presidency. Maria Teresa also joined the Impact Investing Institute Advisory Council in 2022.
Prior to BlueOrchard, Maria Teresa covered several positions at the European Bank for Reconstruction and Development, the Asian Development Bank, and the Overseas Development Institute based both in the field (Africa, Asia, Central Asia) and in Head Office. Maria Teresa has over 25 year experience in emerging and frontier markets, has authored and co-authored a number of publications, and is a guest speaker at several universities.