Dominique Becht
Head Investment Team, Stiftung Abendrot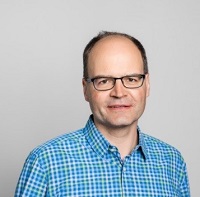 Dominique Becht is heading the investment team at Stiftung Abendrot (40% P/T)), a Swiss pension fund with a focus on sustainable investments.
Additionally he is an entrepreneur in the regional food sector (Solomania GmbH) together with three partners.
Dominique Becht started his career over 20 years ago at the then Swiss Bank Corporation as quant analyst, where he developed econometric models for equity markets. He moved in 1996 to the Emerging Markets team, where he was the responsible portfolio manager of the SBC Emerging Markets funds for Korea, India and Taiwan, and after the integration with Brinson Partners the regional Asia analyst for the commodities and industrial sectors. 1998 Dominique Becht moved with his family to Singapore for UBS Global Asset Management and was responsible as portfolio manager for the institutional Asia-equity mandates and funds (UBS Emerging Asia, UBS Asia). At the end of 2004 he moved as chief investment officer for the internal Asia-equity mandates for two years to Abu Dhabi Investment Authority (ADIA) in Abu Dhabi. After his return to Switzerland in 2007 he finally founded bestideasgroup AG, an investment company that managed for over ten years an investment fund in the Asian equity space. Via bestideasgroup AG he was also consulting the Roche pension fund and Stiftung Abendrot in his area of expertise.
He is an independent board member of EBL Wind Invest AG and member of the foundation board of Stiftung Ethos. Additionally he is a board member of 'Childs Dream', an Asian charity. Dominique Becht has obtained a PhD in Economics at the University of Basel / Thesis title: 'Efficiency and Non-linearity in Equity Markets'.