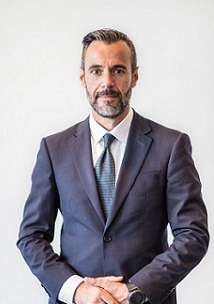 René Nicolodi is the head of Equities & Themes in Asset Management at Swisscanto Invest by Zürcher Kantonalbank and deputy head of Asset Management. After starting his career at Swiss Bank Corporation and UBS, he held several positions in Investment Bank and Asset Management at Zürcher Kantonalbank prior to his current function.
René received his Ph.D. in the area of 'Sustainable Pension Fund Engagement' from the University of Zurich, and since 2009 has been a Chartered Alternative Investment Analyst (CAIA). In addition to his role at ZKB, René is a lecturer at the University of Zurich, at the Swiss Training Centre for Investment Professionals (AZEK) and the International Management Institute (MIM) in Kiev.
René represents the Swiss Financial Analysts Association in the ESG Commission of the European Federation of Financial Analysts Societies (EFFAS) and is on the Advisory Board of the Centre for Corporate Responsibility at the University of Zurich.